Blog: Where the Writer Comes to Write
Name: Romi
* * *
How long have you been blogging?
I have been blogging for five whole years, come November, though I've only celebrated… one of those years. Evidently, this calls for a massive celebration this year!
Other than reviews, what can we expect to see at your blog?
I do a bunch of features like my "Books for when you're…" series of posts, where I come up with a topic (a sobbing mess, wanting to be somewhere else, wanting a character with determination) and then recommend a couple of books/characters that I feel fit the subject. I also have a "Character Takeover" feature, where I show a selection of items that I think a character would use/like/wear.
What are some of the highlights of your blogging career?
Getting to do interviews with some of my longtime favourite authors has been absolutely incredible, and though that's not something I've done for a while I'm hoping to bring forward a few this year! Another massive highlight has been meeting all the lovely, amazing book bloggers that make up out community. I haven't been able to real-life meet any of them yet, but the community spirit, kindness and friendship is so… incredible. I'm so grateful to the bloggers who make up this community!
Share with us some of your favourite genres:
Dystopian and Fantasy, the former being my last favourite and the latter my current. Right now Fantasy has everything I want and everything I need, with heroines and heroes who are fantastic and witty and clever and generally amazing, plot lines that are stunning and magic. MAGIC! I have a bit of a thing for magic. I am also constantly surprising myself with the fact my two all time favourite books are non-fiction and I never read non-fiction.
Share with us some of your favourite books/series:
I'm currently rereading Inkheart by Cornelia Funke which has done the amazing and gotten me into and out of a reading slump in 90 pages. That's the first "big" book I ever read and I have such fond memories of the whole series, it really got me into reading older level books and made me passionate about a series, characters, books. I also have a passion for the Throne of Glass series, My Family and Other Animals (or any Durrell for he is a king of words), the Ouran High School Host Club manga series and the Wandering Son manga.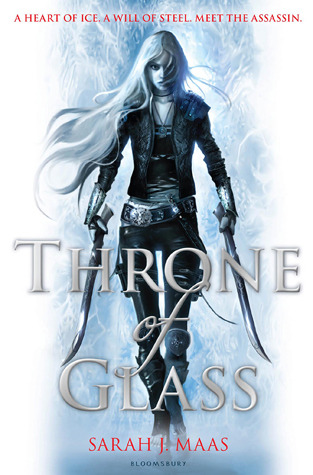 Goodreads: https://www.goodreads.com/user/show/4868422-romi
Bloglovin: https://www.bloglovin.com/people/rief4000-1332577